Sidemills chamfering machine(TR-300)

Features:
Slide plate used by the heat treatment using high-quality, durable.
Suitable for the small mould, without heat-treatment chamfering machine parts.
When the workpiece on slippery course, slidding from right to left cutting.
Using lateral milling mode, convenient change cutting blades.
It can also use the used mill blades.
Specification
Power: 1HP 3500RPM
Voltage: 220V, 380V/50HZ
Angle range: 15°-45°
Depth: 0-6mm
Weight: 35kg
Package: Carton L500*W320*H320 (mm)

Chamfering sample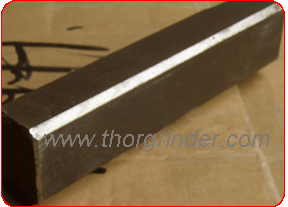 Operation links: